We have moved shops from 144 Main St. to 146 Main St . right next door. Come in and see our larger range of goods.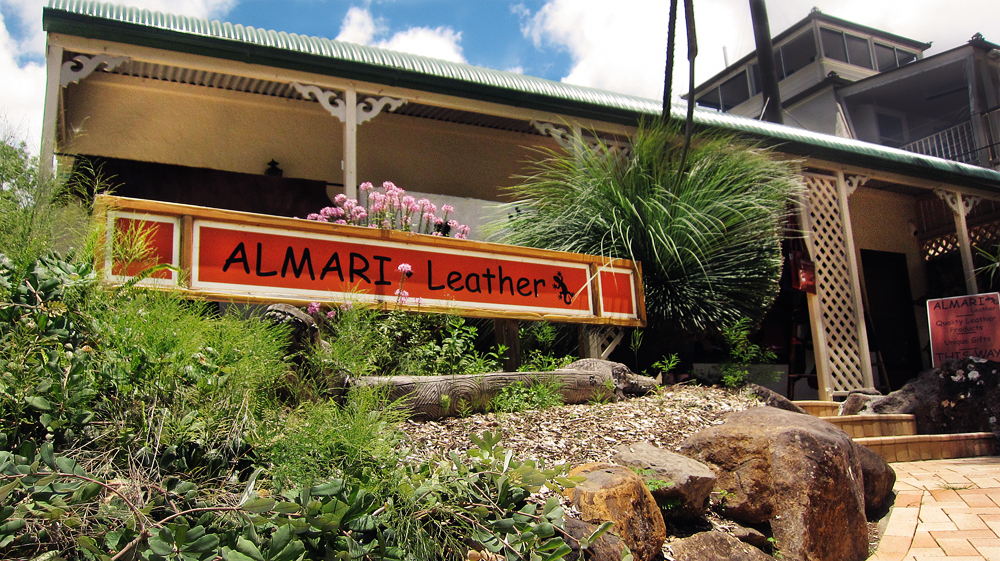 Here at Almari Leather we have been proudly providing locals and visitors with the largest and most diverse range of quality leather goods on the Sunshine Coast for over 10 years!

We source our leather products from suppliers both at home and oversea's to ensure we can maintain the range and quality we feel is necessary to offer a complete selection of Leather Goods. We offer a unique line of Exotic Leathers including Stingray, Eel, Crocodile, Emu, Sea Snake, Ostrich and Kangaroo.

If your after quality leather goods or just need advice on leather care, come visit us. We have 32 years combined experience, share valued relationships with our suppliers and always strive to ensure 100% customer satisfaction.
We can post anywhere and have a Lay by Service.
Gift vouchers are available in store.